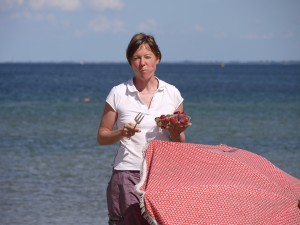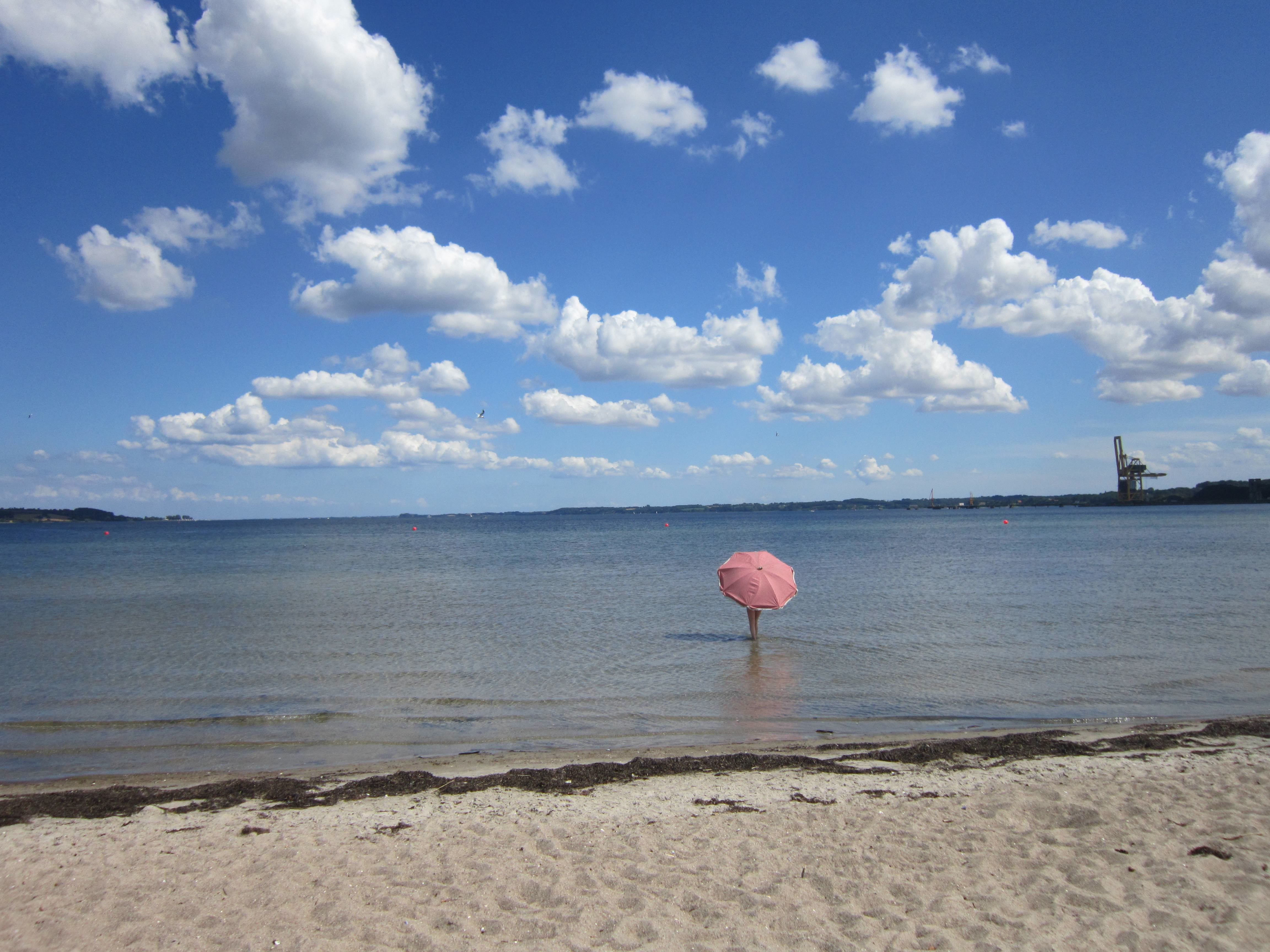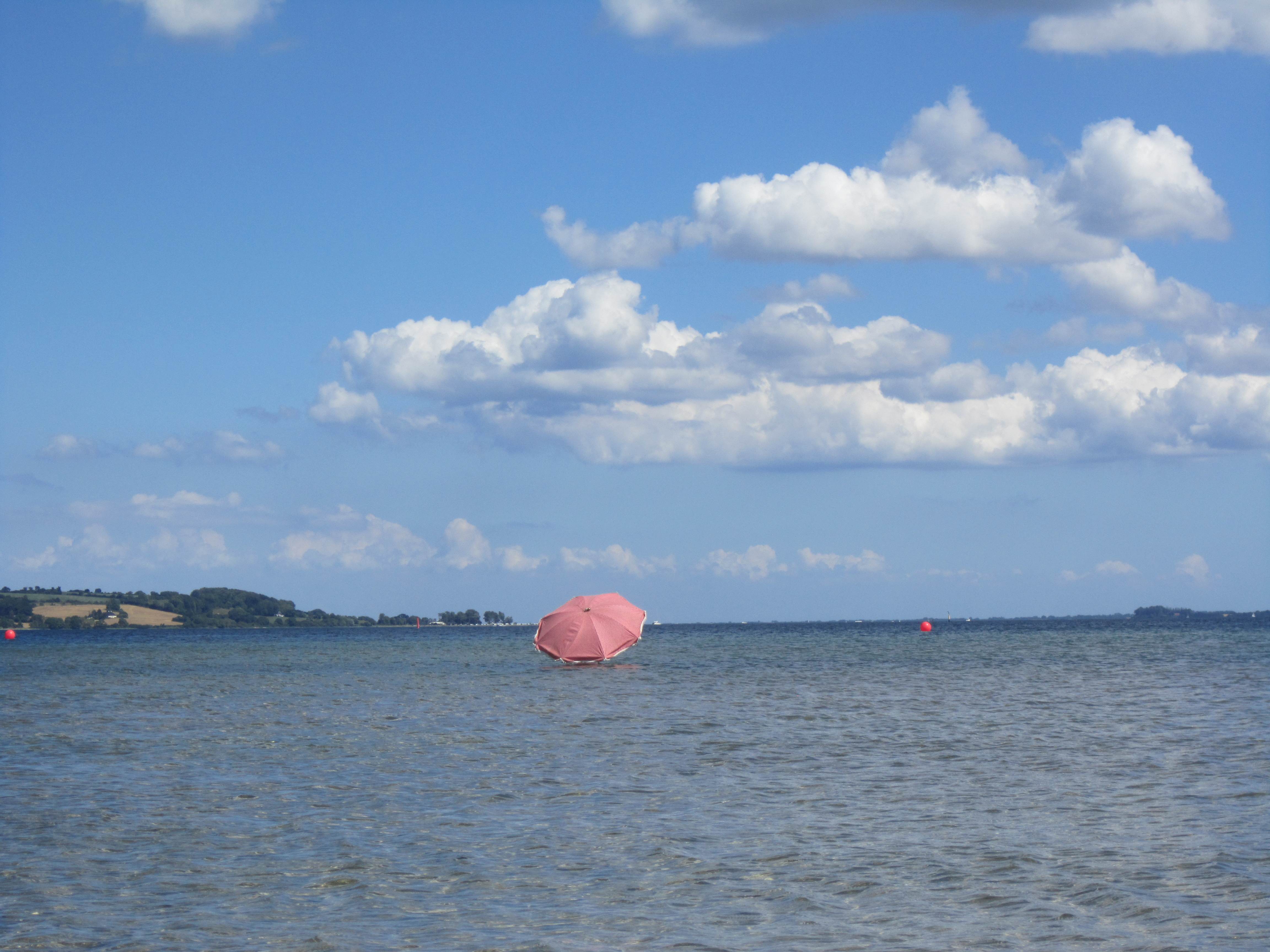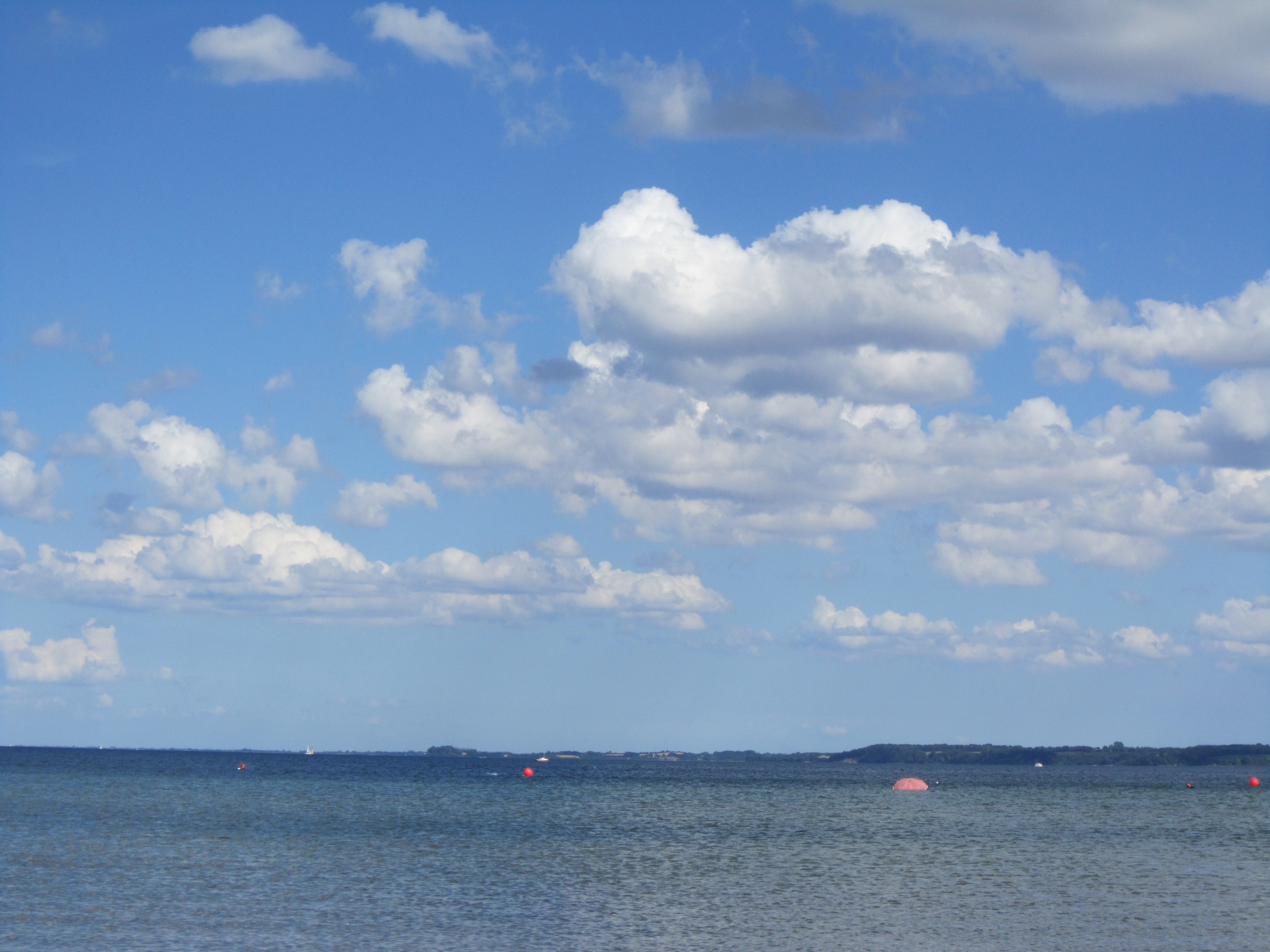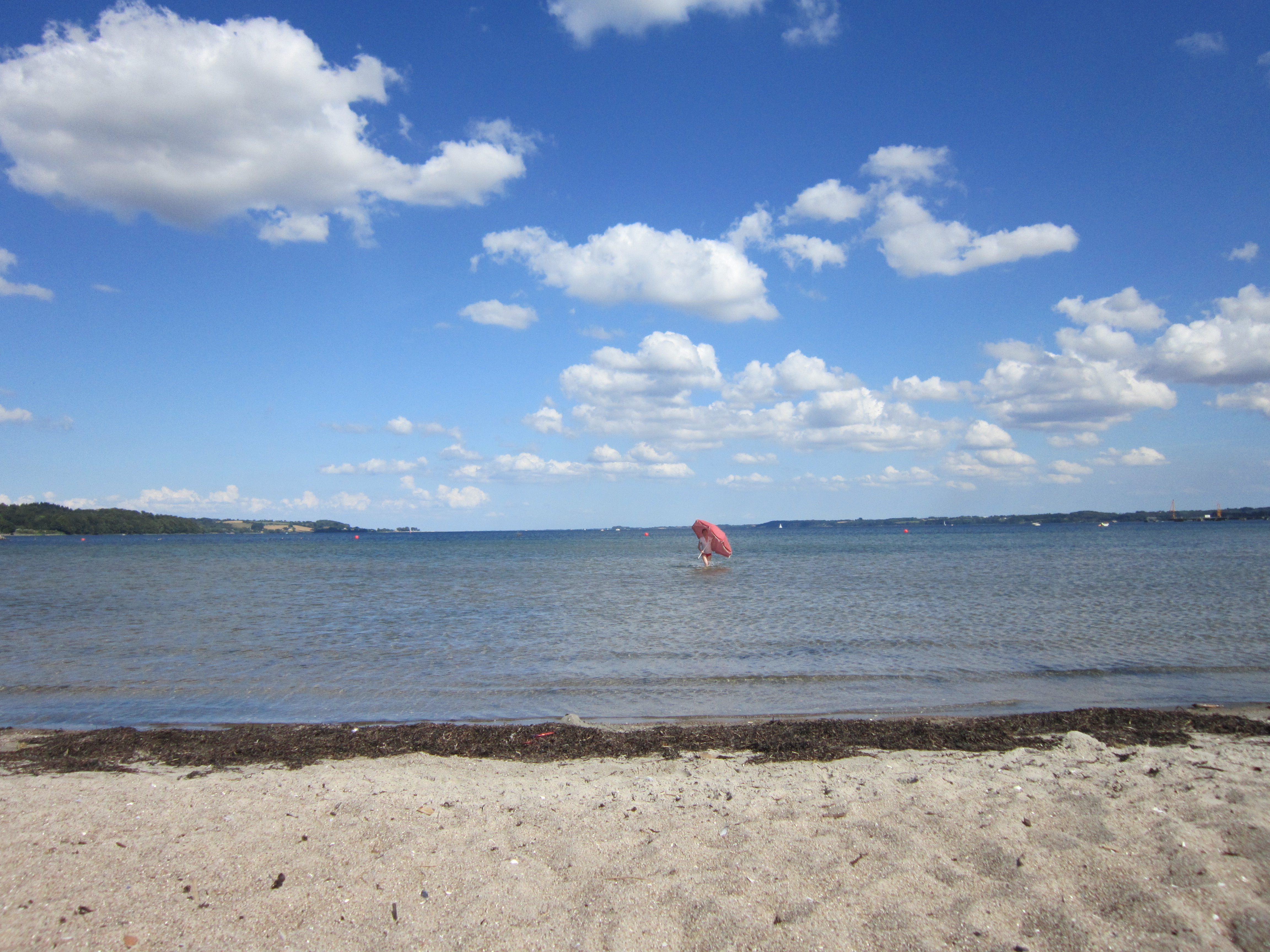 Performance am Sønderstrand, Aabenraa   2013
Mit einer überdimensional großen Gabel isst Elke Mark einen Berg Erdbeeren, bevor sie ihren Sonnenschirm nimmt und damit geradeaus ins Wasser geht bis sie verschwindet und der Schirm nur noch auf der Wasseroberfläche treibt. Sie kehrt mit dem durchnässten Schirm zum Strand zurück und isst den Rest der Erdbeeren auf.
Elke Mark is eating lots of strawberries with an unusually large fork and then she takes her parasol to walk straight into the water until she disappears and the parasol floats  on the water. She then comes back to the beach with the soaked parasol and finishes the rest of the strawberries.