Diamond I – IV
Bewegliche Windobjekte aus Regenschirmhäuten
Entsprechend der Entwurfszeichnungen werden die vorsichtig von ihren verbogenen, gebrochenen Gestellen gelösten Schirm"häute" von
Regenschirmen neu vernäht. Sie entfalten sich im Wind luftgefüllt zu ständig wechselnden Formen. Weggeworfene, ausgesonderte textile
Fundstücke erfahren durch den künstlerischen Transformationsprozess neue Aufmerksamkeit und Aufwertung.
Muster – Wiederholung, Symmetrie, Reihung, Geometrie und – zugleich deren Auflösung und Dekonstruktion – liegen den aktuellen
Schirmarbeiten der DIAMOND-Reihe zu Grunde. Ausgehend von den achteckigen, flachen Regenschirmbespannungen setzt, formalen
Vorgaben folgend, ein experimenteller Prozess der Formgenerierung ein.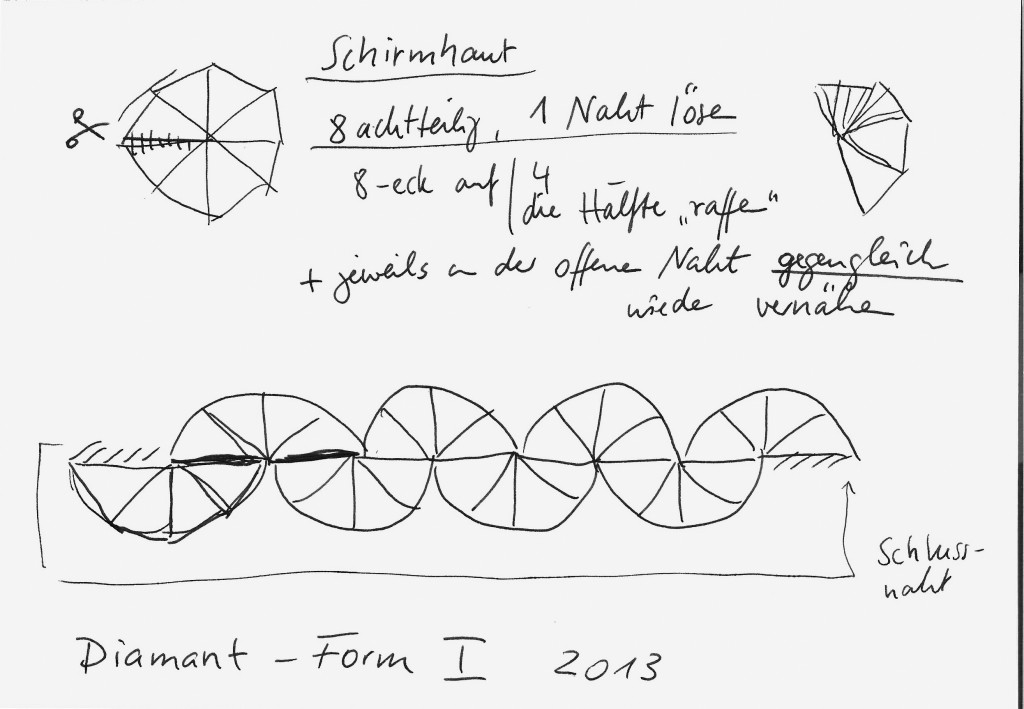 Diamond is a wind object made out of eight used umbrella skins. The artist receycles former rain umbrellas into new works of art. Hanging on a curved spring steel the object moves playful in the wind, so it´s appearance is changing constantly.
Diamond II     2014   hip(4) Parcours Heiligenhafen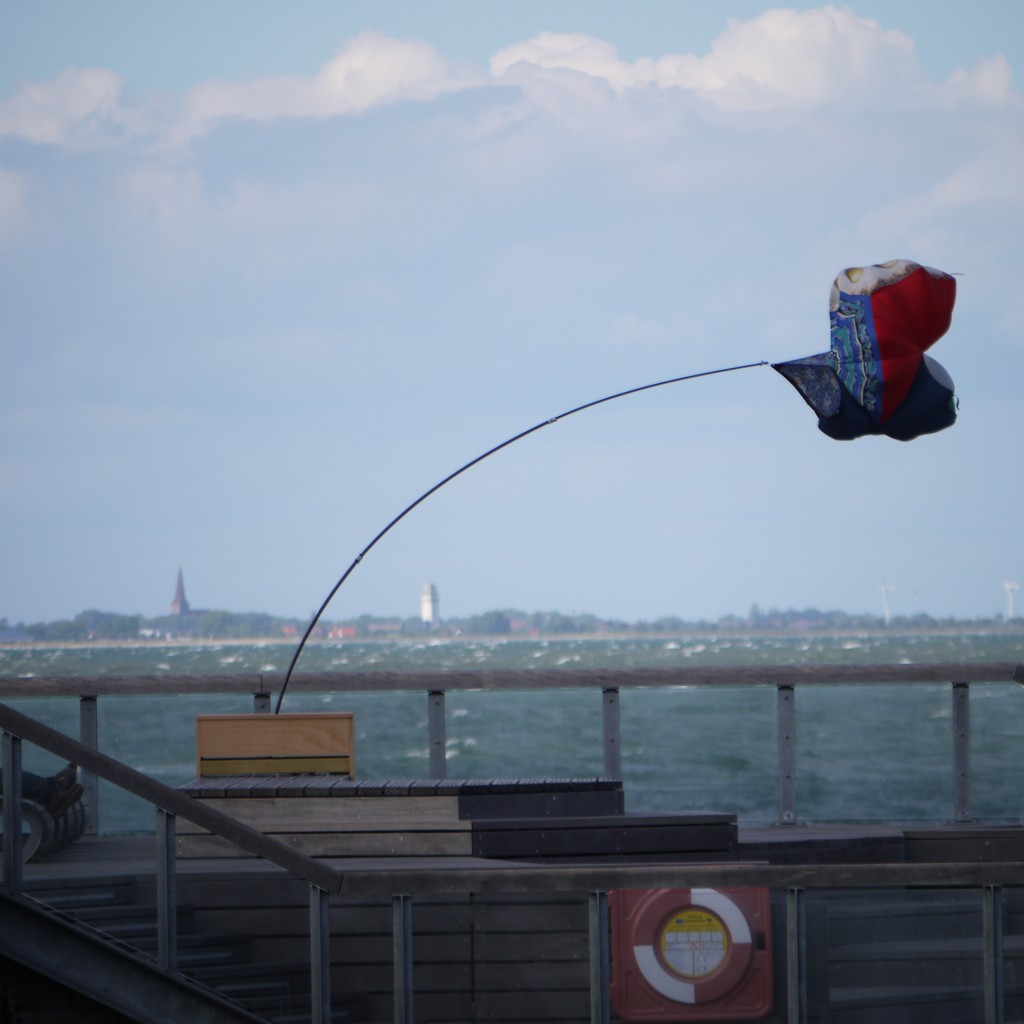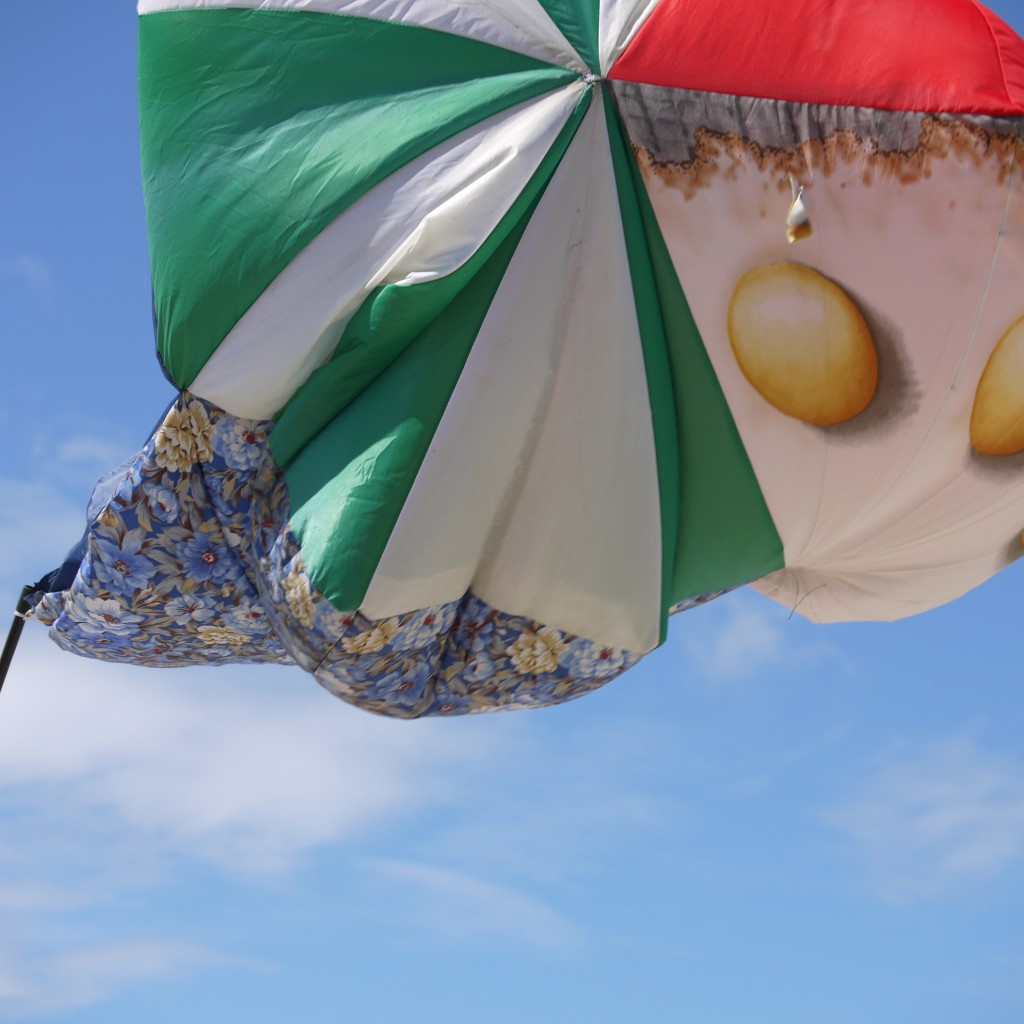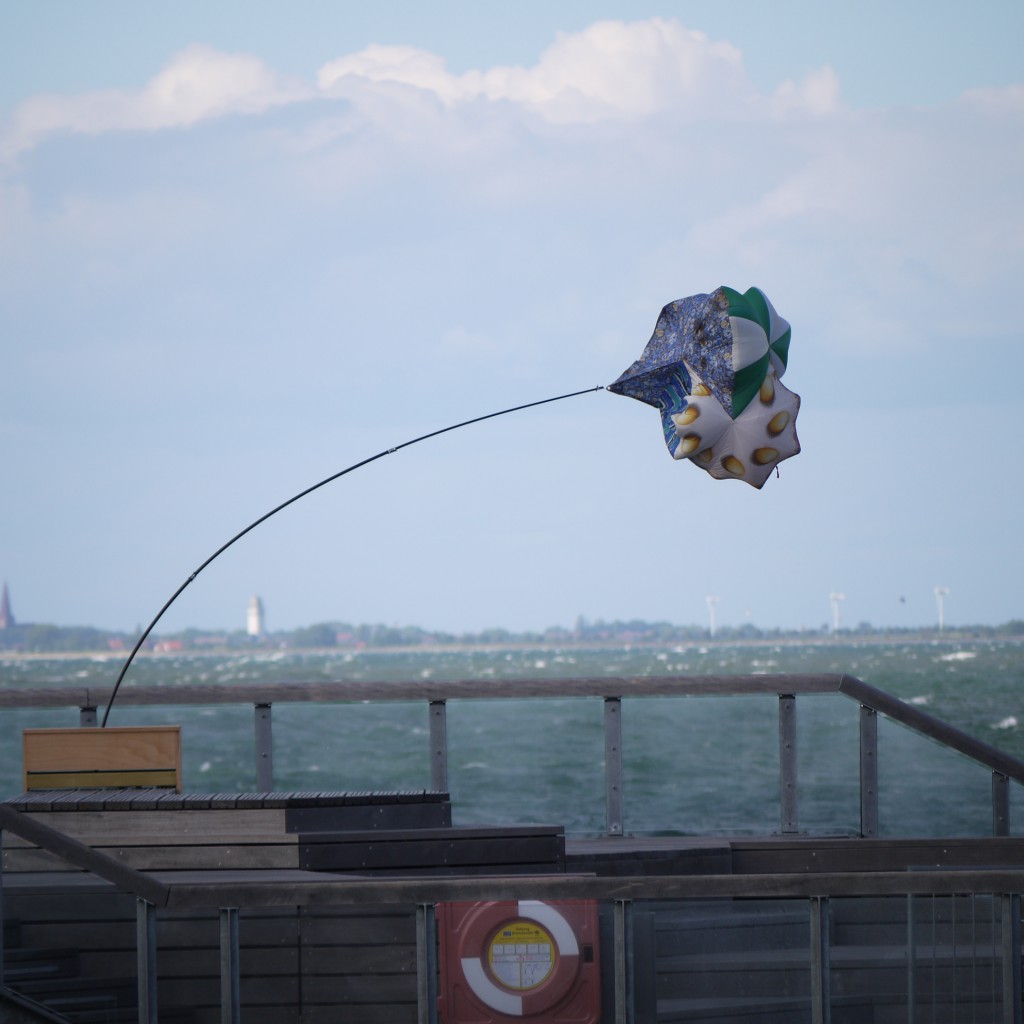 Diamond III        hip(4) Parcours Heiligenhafen