Elke Mark forscht als freischaffende Künstlerin mit den Schwerpunkten Performance Art und prozessualer (textiler) Objektkunst zu sensorischem Wissen, Denken in Bewegung, Erinnerung, und Dialogkonzepten. Als Ausgangspunkte wählt sie das Tastsinnesvermögen und das spürende Erleben.
Orts- und zeitbezogene Spurensuche und Zeichnungen sind Ausgangspunkt von Elke Marks Arbeiten. Ihrer künstlerischen Herangehensweise liegt stets ein prozessuales Geschehen mit präziser Wahrnehmung und genauer Beobachtungen der Umgebung zugrunde. Videoelemente, Objekte, Fotografien, Zeichnungen sowie Performances verdichten sich zu Rauminszenierungen, in denen fragile Spuren der Präsenz von Vergangenem subtil im Gegenwärtigen lokalisiert werden.
Stoffe, Kleidung, Häute, Teppiche und aktuell Schirme – Sinnlichkeit, Fragilität und die Zeitlichkeit des Materials lassen Stoffliches im weitesten Sinne zu Elke Marks bevorzugten Arbeitsmaterial werden. Weggeworfene, ausgesonderte textile Fundstücke erfahren durch den künstlerischen Transformationsprozess neue Aufmerksamkeit und Aufwertung. Insbesondere in Kombination und im Kontrast zum Gebrauch nüchterner Medientechnik entsteht ein Spannungsfeld, das eine Vielzahl von Untersuchungsansätzen eröffnet.
Darüber hinaus steht die theoretisch-praktische Forschung zu Taktilem/Sensorischem Wissen im Zentrum ihrer Arbeit, das insbesondere auf dessen Relevanz in Prozessen der Kommunikation ausgelotet wird.
"[…] In Elke Marks Arbeiten bleibt immer das Konzeptuelle sichtbar und wichtig. Denn neben der ästhetischen Erscheinung der Skulpturen und den durch sie erzeugten körperlichen und emotionalen Assoziationen, Bilder, Gefühle und Gedanken scheint immer auch die widersinnige Logik des Arbeitsprinzips hindurch. Diese Ernsthaftigkeit des Absurden ist wie eine emotionale Falle und erzeugt gleichzeitig eine Distanz, die man getrost Humor nennen darf." (Zitat aus dem Text märzen von Bernhard Balkenhol, Kassel 2006)
Den Herstellungsprozess der Textilobjekte hat Ralf Peters für das Dossier Körper des HR-Bildungsfernsehens dokumentiert.
________________
Artist Statement
Elke Mark (Dr. phil.) is a performative philosopher as well as a practicing artist in the field of Performance Art and procedural textile objects. Her research focuses on sensory knowledge, thinking in motion, memories, artistic research and dialogue concepts.
Site specific and time related traces as well as drawings are always starting points of my work. Textile objects, videos, photographs, drawings and performative elements condense into installations in which fragile tracks of the past are subtle localized within the present. An interactive approach and the exchange with people and public space are the main sources for developing new projects.
Fabrics, clothes, skins, carpets and actual umbrellas – sensuality, fragility, versatility and temporality of the material made it to my favorite working material. Sometimes in combination and in contrast to the sober use of media technology it creates a certain tension that opens up a variety of investigative approaches. My way of working is based on process itself, on perception and precise observations. I respond on what I am seeing and experiencing in specific surroundings.
"[…] Elke Mark allows the conceptual to remain visible and play an important role in her work. Alongside the aesthetic appearance of the sculptures and the physical and emotional associations, mental pictures, thoughts and feelings they bring about, the absurd logic behind the process of their creation shines through. This seriousness of the absurd is like an emotional booby trap and at the same time it creates the feeling of distance we can well call ′humour′."
(Quotation from the text märzen by Bernhard Balkenhol, Kassel, 2006)
About
Elke Mark was born and raised in Germany. She received a Diploma in audiovisual media from the Academy of Media Arts in Cologne in 2008 after studying in Kassel, Madrid, Amsterdam and in Switzerland. In 2005 she has been master student of Professor Dorothee von Windheim at the Art Academy of Kassel. Besides exhibiting within Europe she is researching "Sensous Knowledge" and the OpenSession format in Performance Art since 2010. She received various residencies and scholarships and is teaching Performance Art at the University of Flensburg. Elke Mark is mainly working in performance art, textile and video-installation focusing on communication and process.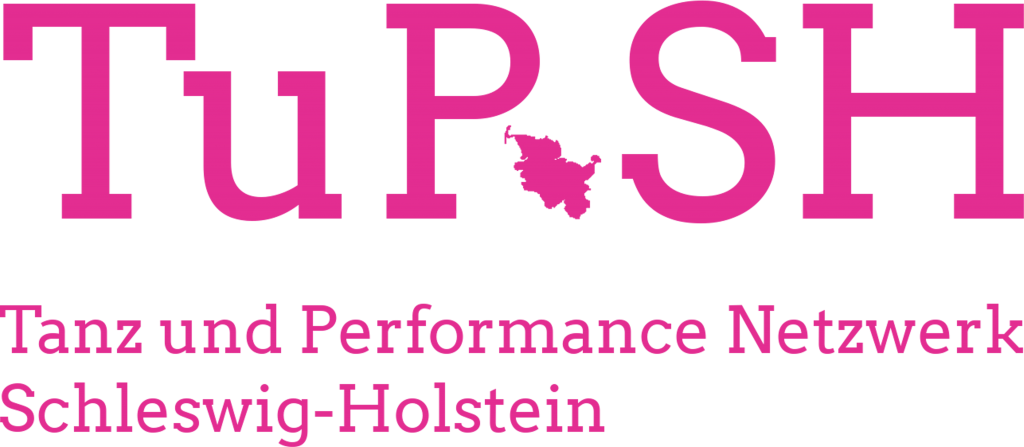 Gefördert durch die Beauftragte der Bundesregierung für Kultur und Medien im Programm NEUSTART KULTUR, Hilfsprogramm DIS-TANZEN des Dachverband Tanz Deutschland.